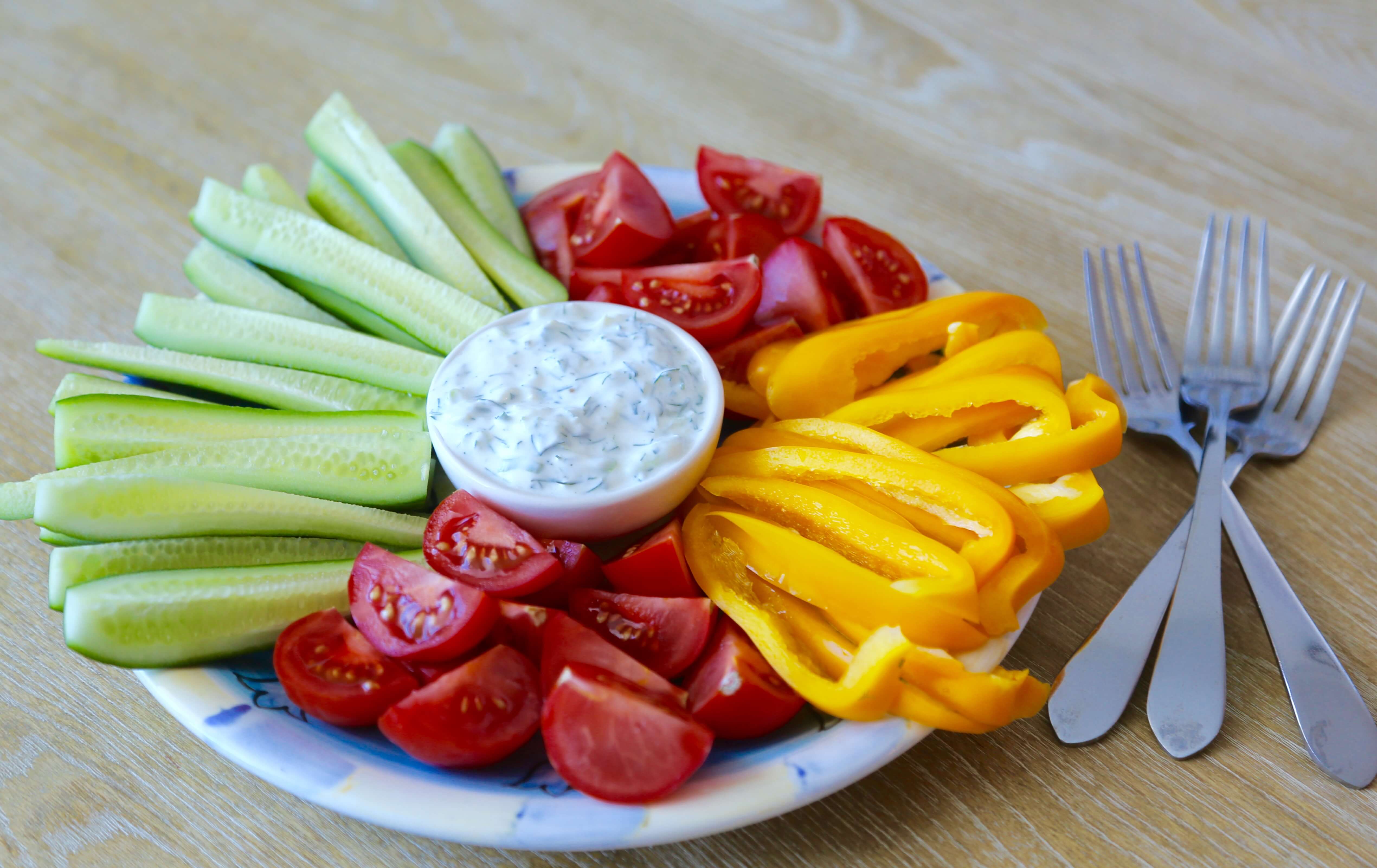 Prep Time: 15 min
Ingredients:
Cucumbers, sliced lengthwise
Bell peppers, sliced lengthwise
Cherry tomatoes or regular tomato cut in wedges
Light Tzatziki Dip:
1 cup of plain low fat Greek yogurt (organic)
1 small cucumber, shredded
3-5 dill sprigs, chopped
2 green onions, minced
2 garlic cloves, minced
2 tbsp of lemon juice
Salt and black pepper to taste
Directions:
Mix all dip ingredients into the yogurt and add more seasoning if necessary. Place the dip in a small bowl. Serve it with sliced veggies. Hmmm… I think these are the only instructions you'll need to make a guilt free party favorite!
Bon Appetite!