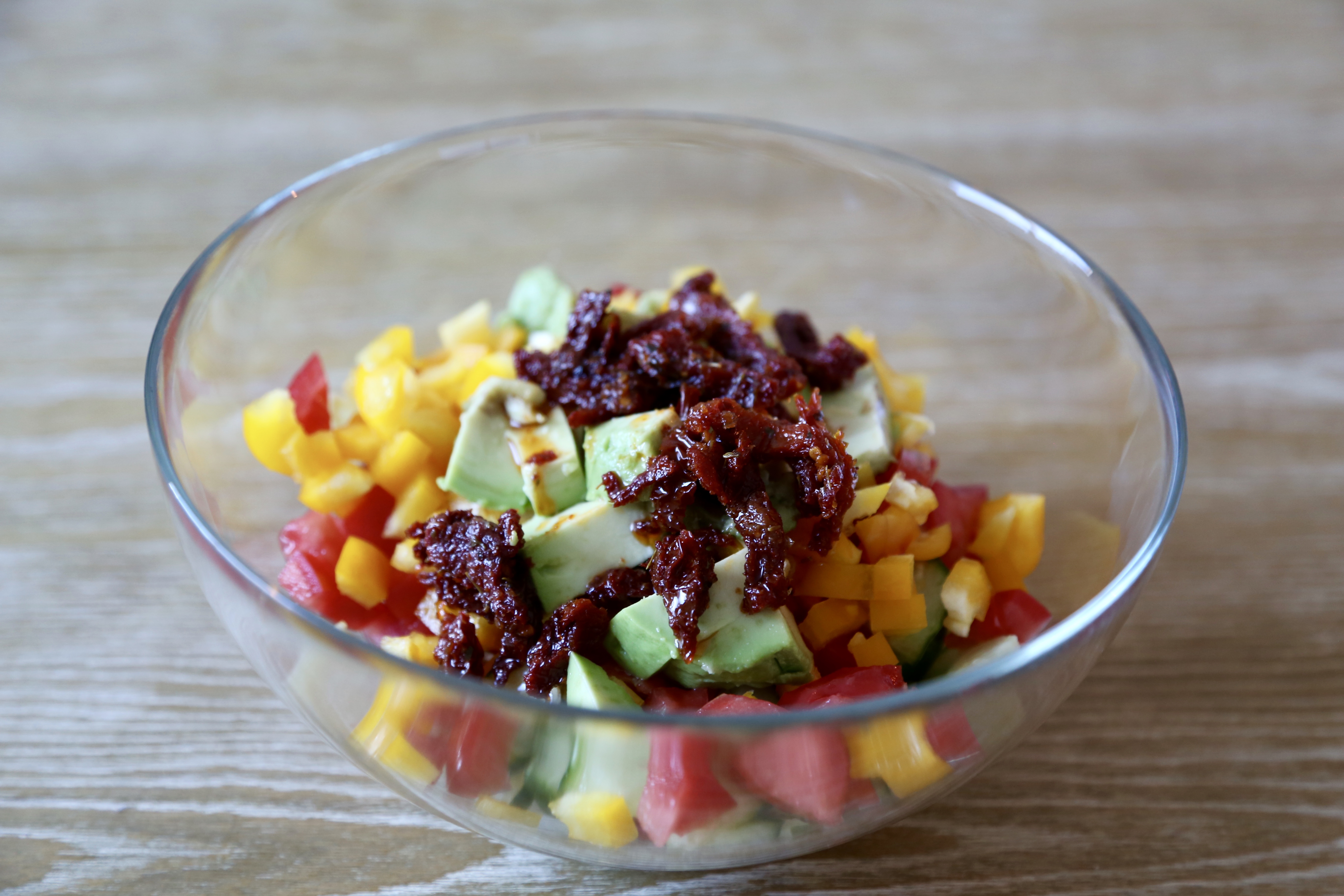 Cooking Time: 5 minutes
Servings #: 1
Nutrition Info per Serving:
Ingredients:
1 small cucumber, chopped
1 medium size tomato, chopped
½ of bell pepper, chopped
1/3 avocado, chopped
2 tbsp. of sun dried tomatoes in olive oil and herbs, chopped
1 green onion, chopped (not in a picture but will go well)
Salt & pepper to taste
Directions:
This one is called a "side salad" for a few simple reasons:
It's really quick to make even if you are in hurry or SUPER HUNGRY (which is the biggest reason why I don't like complicated recipes)
No dressing needed especially if you are using sun dried tomatoes in olive oil and herbs
It requires very few components and you can add or skip ingredients depending on what you like (or have in a refrigerator).
As for the cooking instruction, all you need is to chop all your ingredients and mix them in a bowl! Quick-Easy-Simple!
Add some lean protein and you have a perfect dinner; add some protein+1/2 cup of whole grains (brown rice, buckwheat, wholegrain pasta, barley, quinoa, lentils) and there is your perfect lunch!