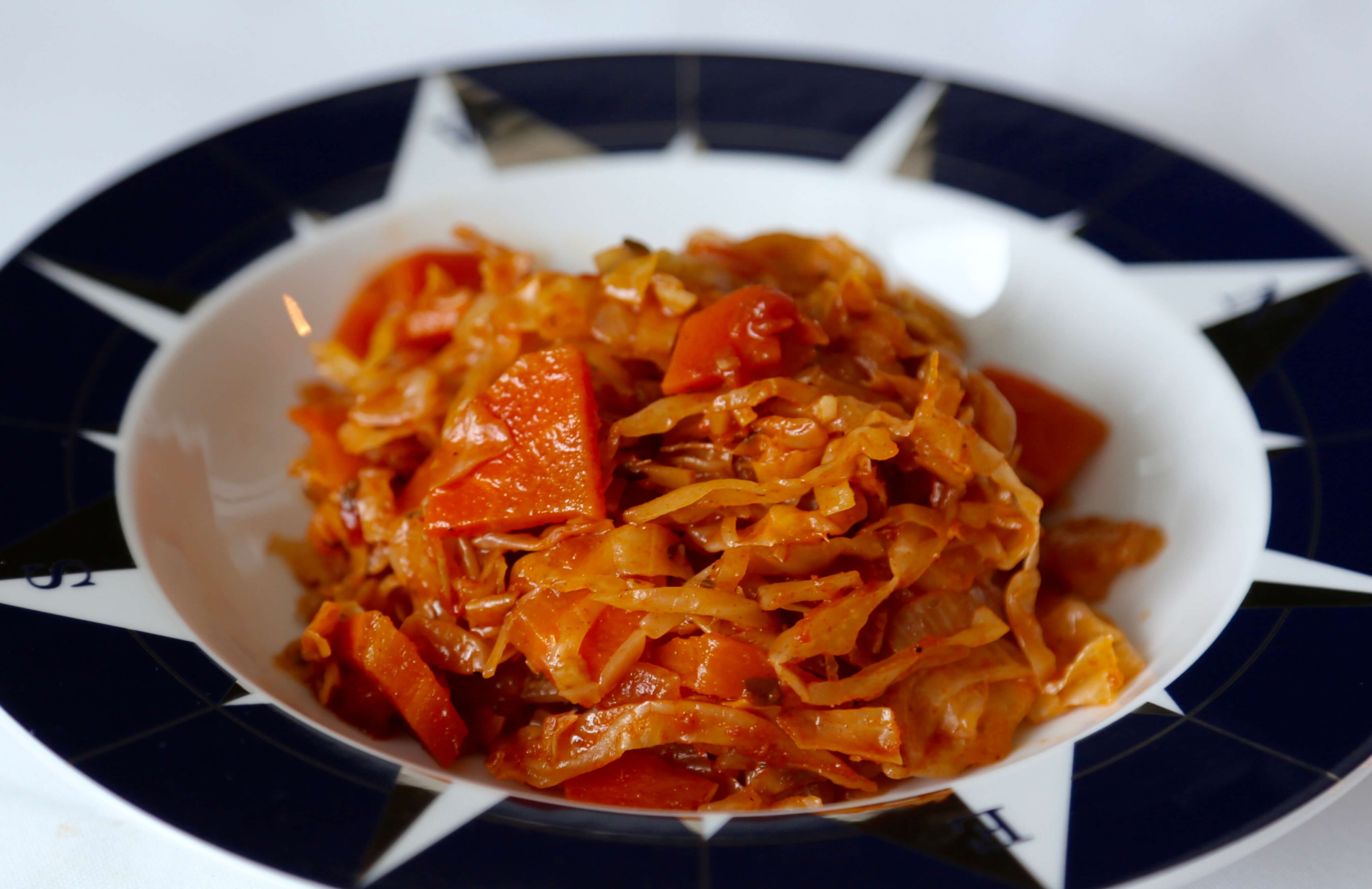 Prep Time: 15 min
Cooking Time: 25-30 min
Servings #: around 6 large portions (1-1,5 cups)
Nutrition Info Per Serving:
Ingredients:
2 tbsp. of vegetable oil
3-4 garlic cloves, minced
1 large onion, chopped
3 medium carrots, shredded or sliced
1 tbsp. of paprika
1,5 lbs. of cabbage, shredded
1 cup of organic tomato sauce
1-1,5 cup of water
2 tbsp. of vinegar
1 tbsp. of agave syrup
Salt & pepper to taste
 Directions:
Poor vegetable oil into a large sauté pan and heat it up over medium-high heat. Add garlic, onions, and carrots and cook for 3-4 minutes. Season your veggies with paprika, salt and pepper to taste. Stir often and once the onions become translucent yon can add shredded cabbage, tomato sauce and water into the pan. Mix everything well and season again. Cover sauté pan with a lead and continue cooking over medium high heat for another 7-10 minutes. When cabbage gets softer you can add vinegar, agave syrup and more salt if necessary. Continue cooking under the closed lead and stir every other minute. When all your veggies are cooked through, turn off the heat and let them sit on a stove for a few more minutes before serving.
This is a great side dish that will go well with any kind of meat and poultry. It's very light and low in calories so you can load up your plate without any worries!