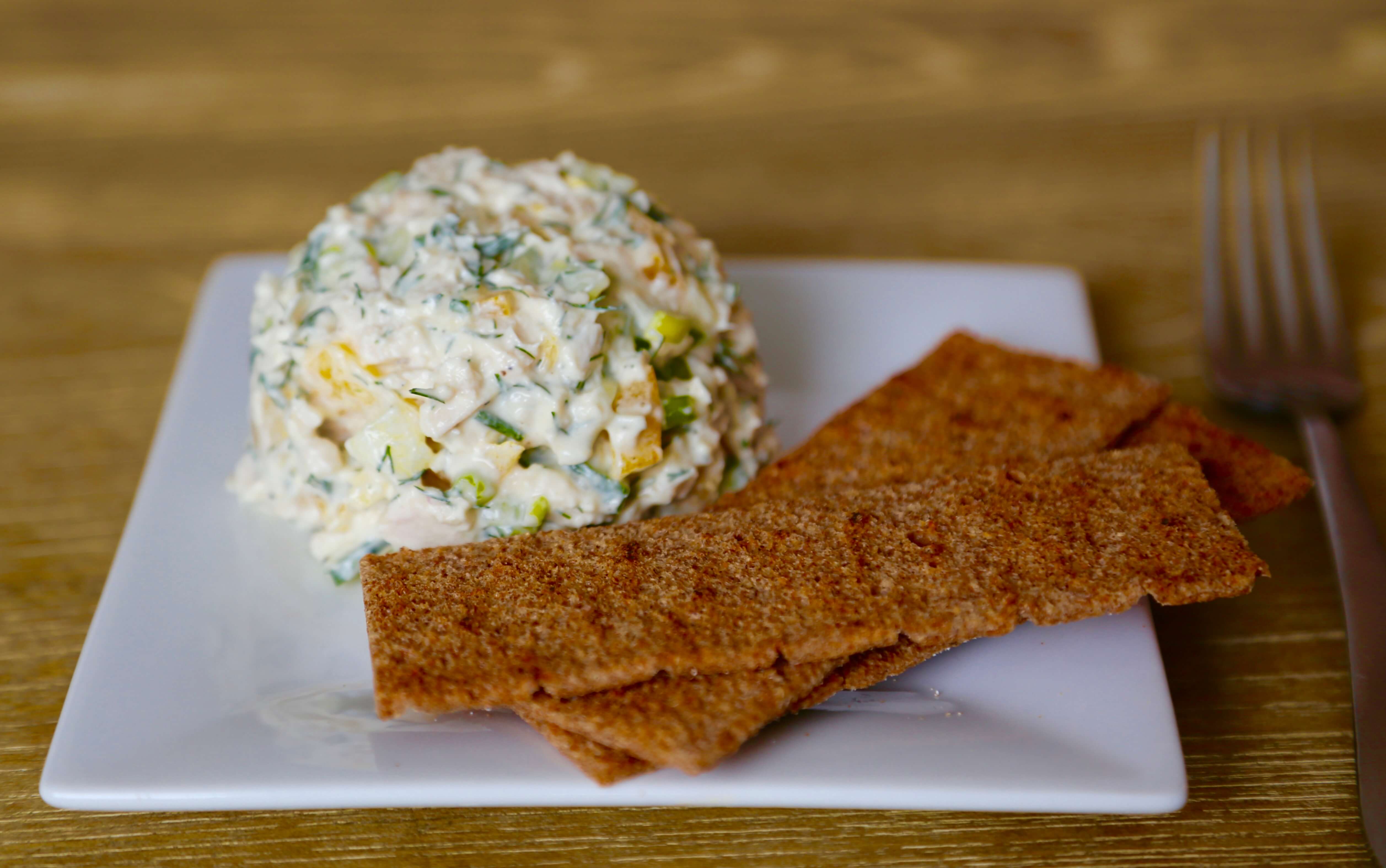 Prep Time: 15 min
Servings #: 2
Nutrition Info Per Serving:
Ingredients:
½ cooked skinless chicken breast (you can use rotisserie chicken breast or baked one), chopped
6 oz. (170 g) of plain low fat Greek yogurt
1 small cucumber, chopped
½ bell pepper, chopped
¼ cup of dill or parsley, chopped
¼ cup of spring onions, chopped
½ – 1 teaspoon of Dijon mustard
Salt & pepper to taste
 Directions:
In a medium size bowl combine yogurt, cucumber, bell pepper, dill, parsley, onions, Dijon mustard, salt & pepper. Mix everything well and then add chopped chicken breast into the bowl. Mix again and add more seasoning if needed.
You can serve this salad with a slice of whole grain bread or in a wrap. To keep it low in carbs you can substitute bread for romaine salad leaves.
Bon Appetite!