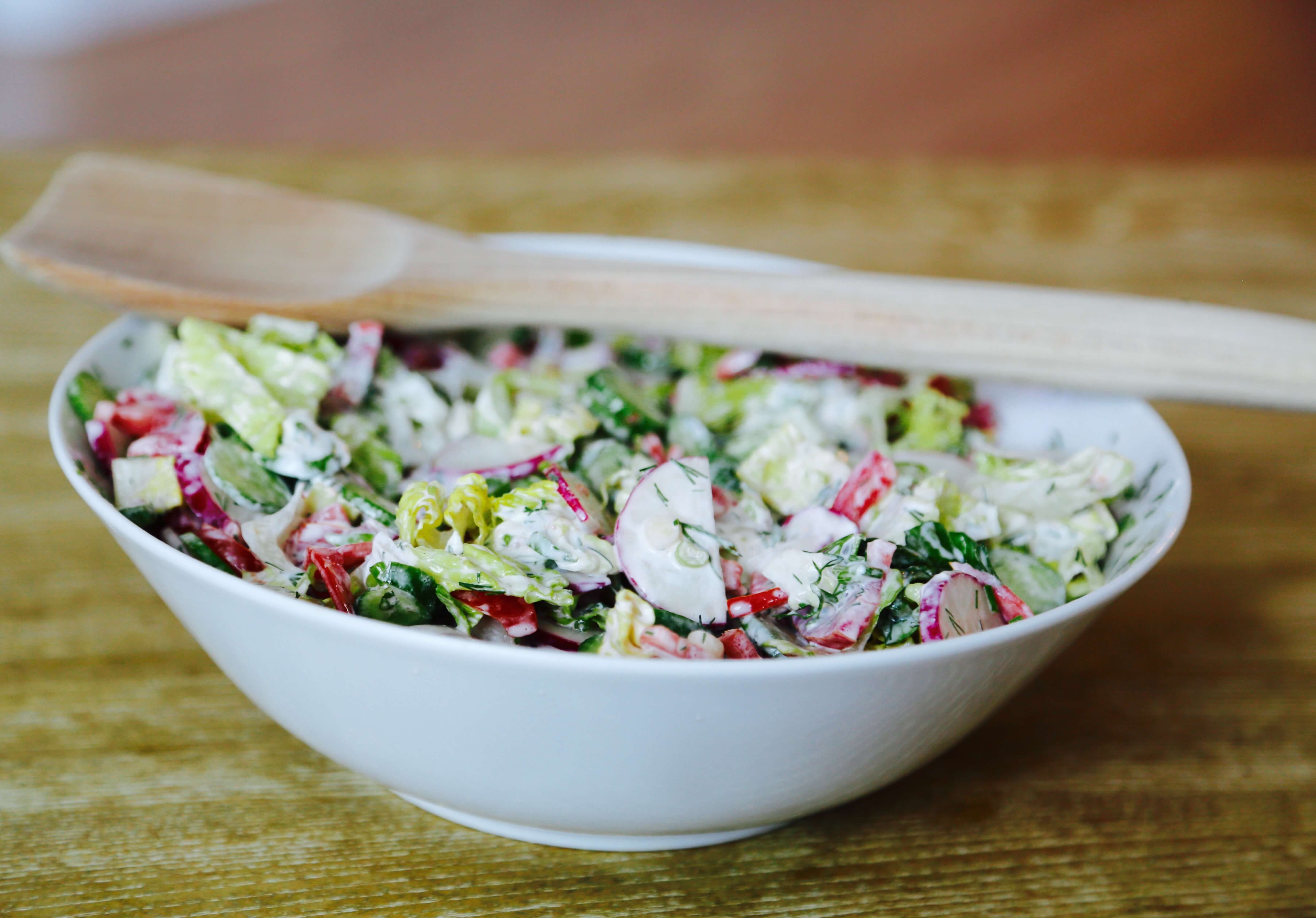 Prep Time: 10-15 min
Ingredients:
1 cup of romaine lettuce
1 medium size tomato
1 small cucumber
1 green onion
2 radishes
2-3 dill sprigs
Salt and pepper to taste
Dressing #1 (Vegan):
2 tbsp. of lemon juice
1 tbsp. of olive oil
Dressing #2:
2 tbsp. of plain low fat Greek yogurt (organic)
Directions:
As with any salad, everything is really quick and really simple! Romaine lettuce and tomato are better when chopped, cucumbers and radishes are better when halved and finely sliced, green onions and dill sprigs are better when minced. Well, if you aren't in the mood for all these fancy techniques, then just chop all the ingredients, mix them in a bowl and add either one of the dressings. Done!
Bon Appetite!