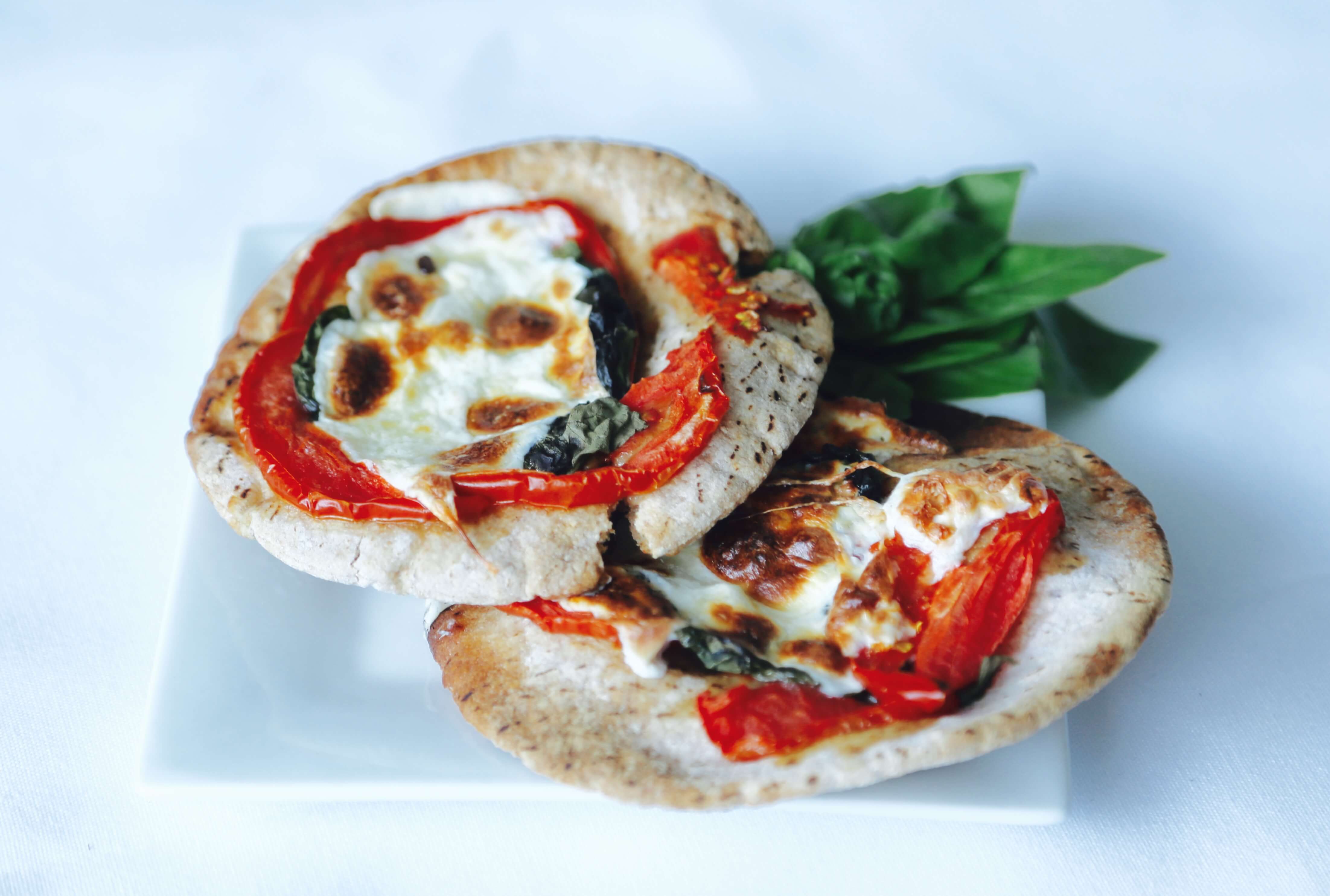 Prep Time: 5 min
Cooking Time: 10-15 min
Ingredients:
1 organic whole grain pita bread
1 slice of buffalo mozzarella
2 slices of tomato
2 leaves of fresh basil
Dash of salt and black pepper
Directions:
Put tomato slices and basil leaves in the middle of pita bread and season with dash of salt and black pepper. Top it with buffalo mozzarella and bake for 10-15 minutes in the preheated to 350 degrees oven. Once your cheese melts and changes its color to light brown, take pita out. Let it sit under a paper towel or napkin for about 5 minutes before serving. Enjoy your healthy version of Margherita pizzaJ
Bon Appetite!