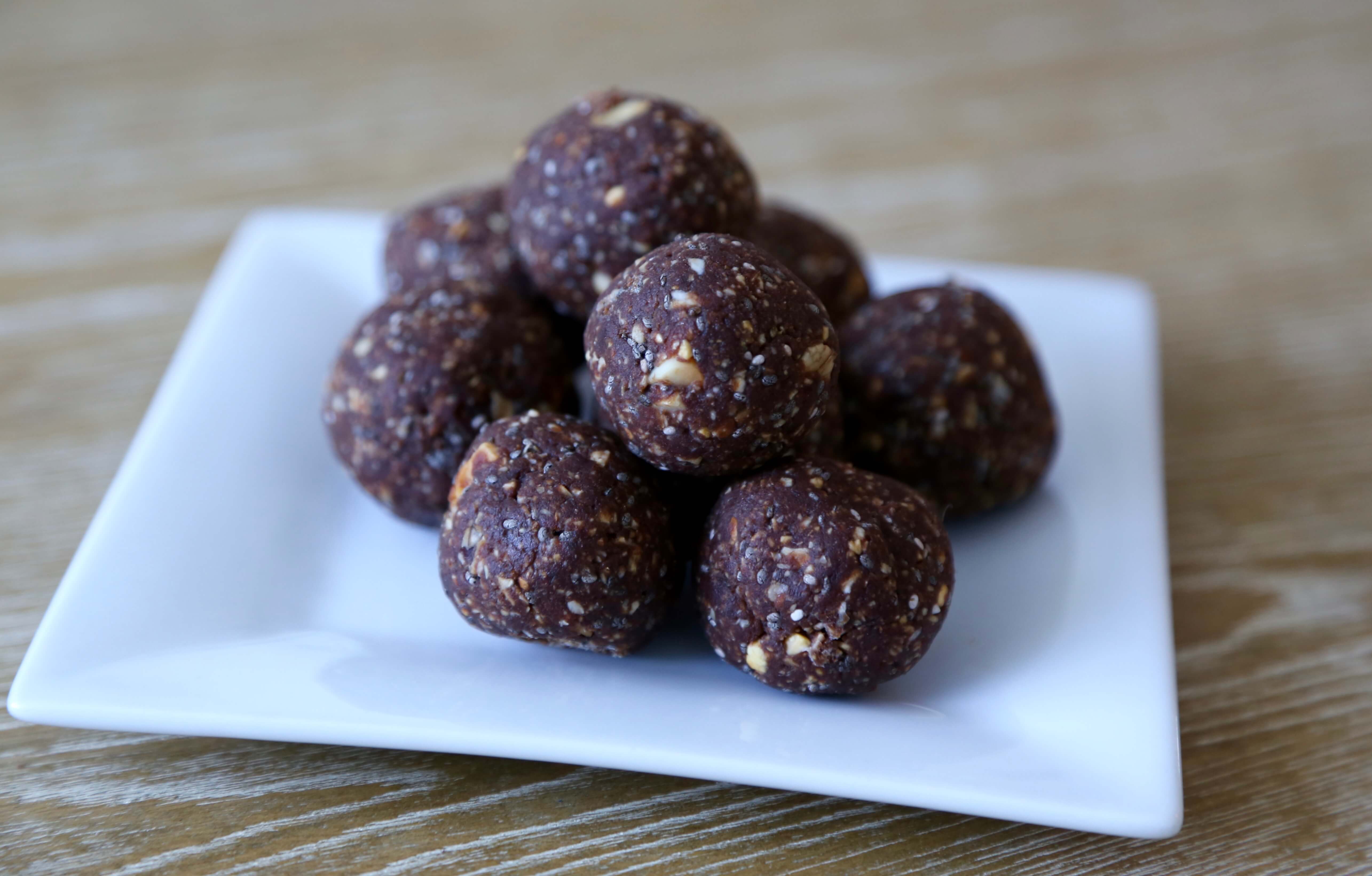 Cooking Time: 15 min
Ingredients:
10 Medjool dates, pitted
¼ cup of roasted peanuts
2 tbsp. of cocoa powder
1/2 cup of old fashioned oats
1 tbsp of coconut oil, melted
1 tbsp. of chia seeds
Directions:
Put dates into a food processor (or a smoothie maker like I did) and process until they've broken up. Then add roasted peanuts, oats, cocoa powder, chia seeds and melted coconut butter into a processor and process well again. Put the mixture into a bowl and roll 12 small balls.
You can eat it right away but the bites will taste a little better after you put them in a refrigerator for 30 min or a freezer for 15min. Store them in a closed container or Ziploc in a refrigerator.
WARNING! Energy bites are very tasty and extremely nutritious! That's why they work as a perfect pre-workout snack or a healthy desert. But! They are high in calories so limit your portion to 1 ball!!!