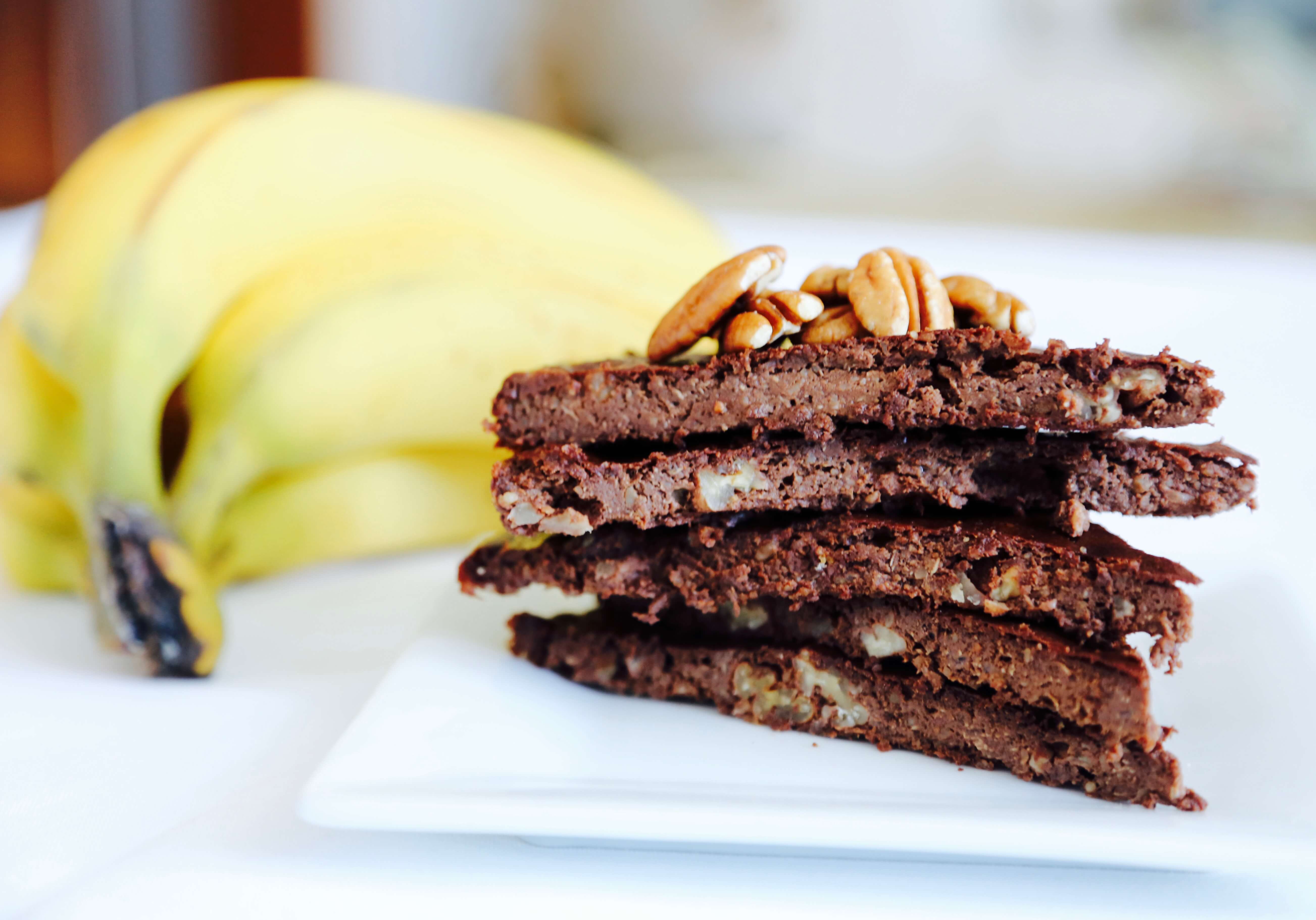 Prep Time: 5 min
Cooking Time: 20 min
Ingredients:
2 small to medium size bananas (ripe)
½ cup 70% cacao dark chocolate chips
½ cup of almond flour
¼ cup of pecans
1 egg
oil spray or coconut oil for a baking form
Directions:
Smash your bananas into a puree consistency in a medium size bowl. Put chocolate chips in a separate bowl and add a splash of water (3-4 tbsp.), then melt the mixture in a microwave for about a minute. Mix your banana puree with melted chocolate chips, almond flour, pecans and egg.
Spray your baking form with the oil spray or simply use a little bit of coconut oil. Pour the mix into the baking form and place it into preheated to 350' oven. Bake for about 15-20 minutes and then let it cool down in the baking form. Once the brownie is almost at the room temperature, cut it carefully into squares or triangles depending on the shape of your baking dish.
Don't worry if your brownies break a little when you get them out of the dish. Simply roll these crumbs into little brownie balls! Don't sweat about it! Taste is what matters, right!
Bon Appetite!