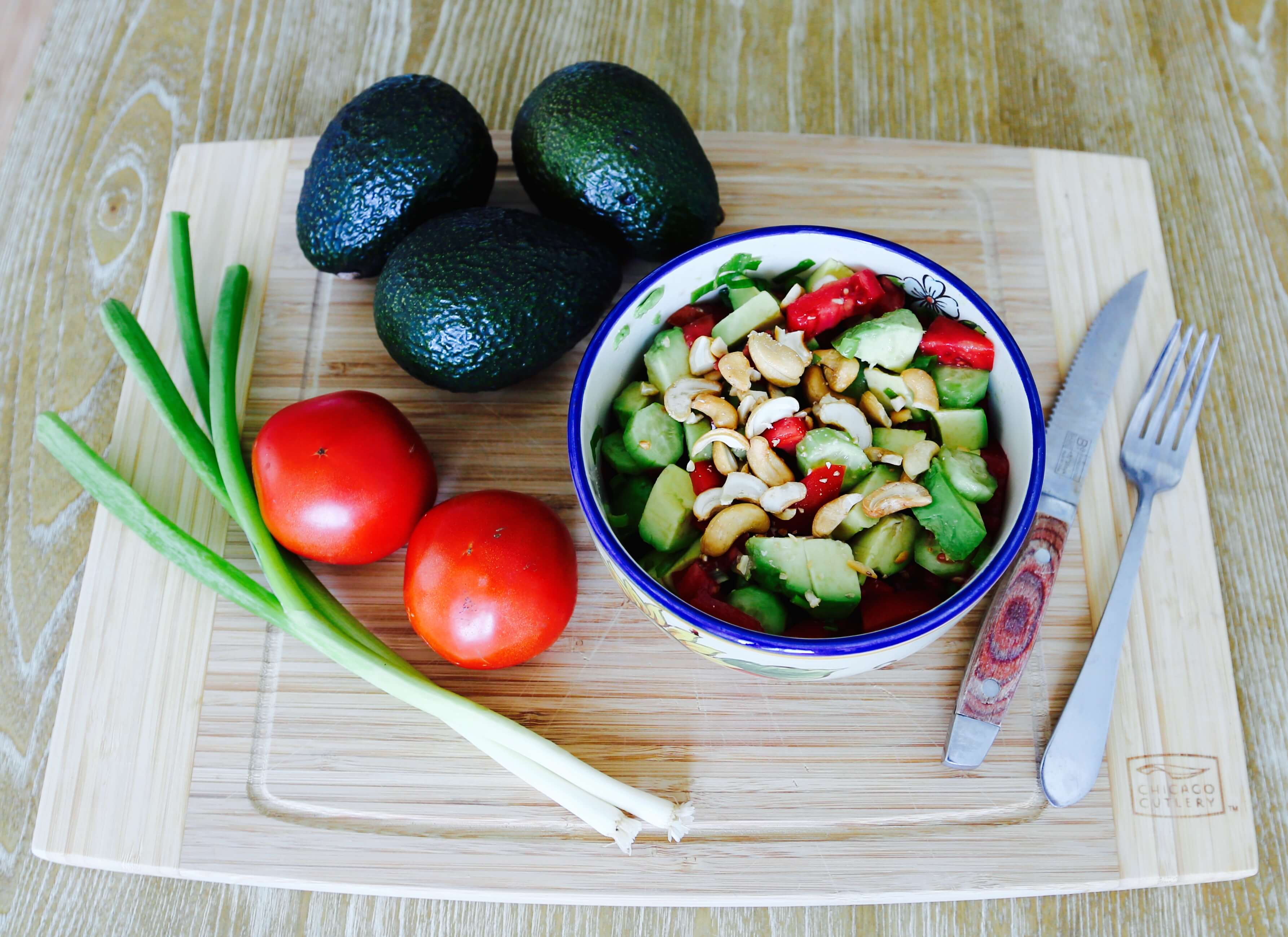 Cooking Time: 10 minutes
Ingredients:
1 medium size tomato
1 small cucumber
1 green onion
½ avocado
10 cashew nuts
Salt and black pepper to taste
Optional: tablespoon of olive oil*
* You may want to skip the olive oil in this salad for a couple of reasons:
– Your salad already contains a good amount of "healthy" fats from avocado and nuts so skipping olive oil won't decrease its nutrition value. Don't forget that a tablespoon of olive oil is almost 120 calories.
– Seasoned avocado plays a role of a creamy dressing especially when combined with green onions and acidity from tomato.
Directions:
It's really quick and really simple! Chop all the ingredients and mix them in a bowl. Done!
Bon Appetite!