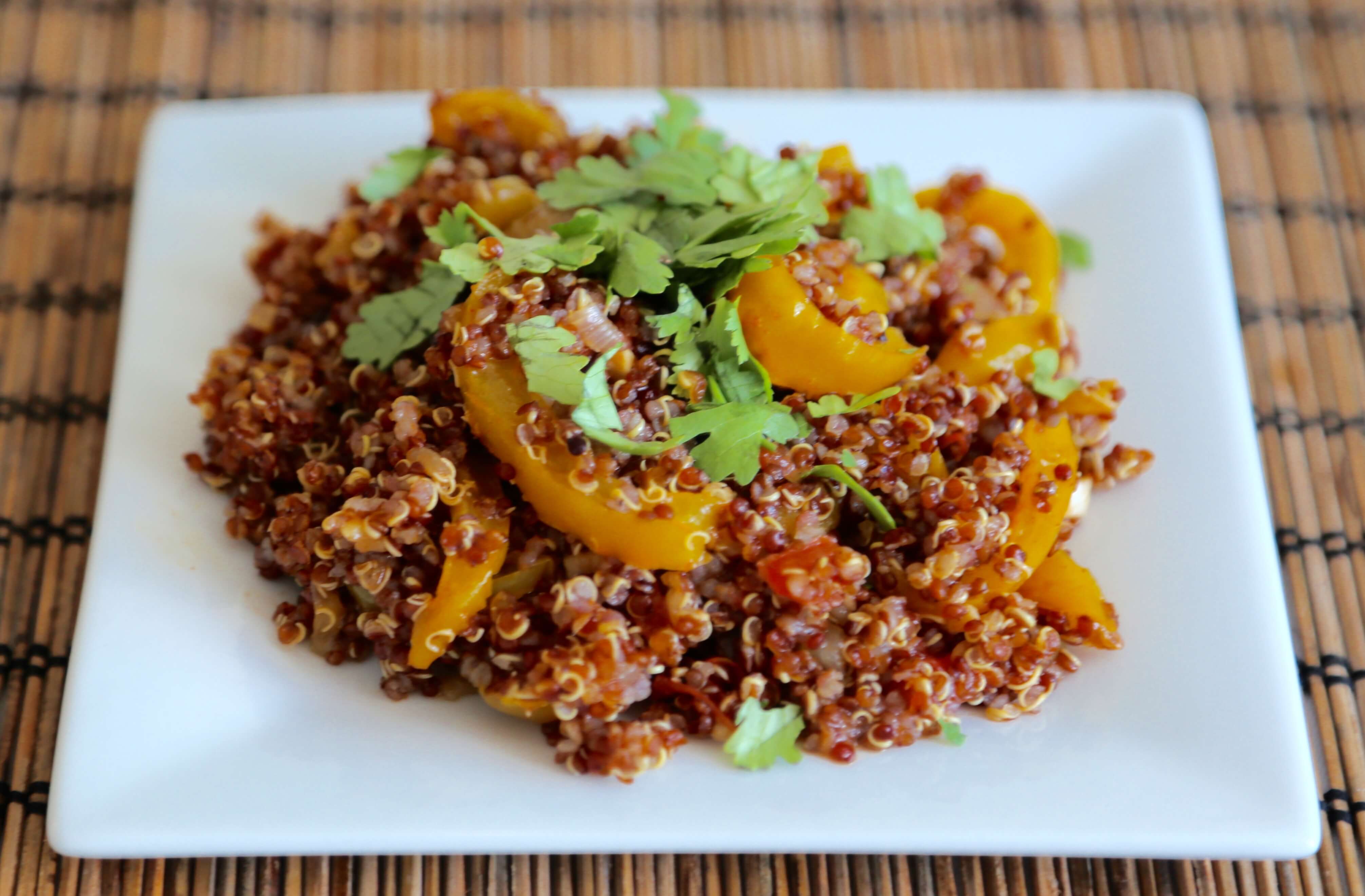 Prep Time: 10 min
Cooking Time: 30 min
Ingredients:
2 cups of water
1 cup of quinoa
2 tbsp. of vegetable oil
1 large onion, diced
3-4 garlic cloves, diced
2 large tomatoes, chopped
1 large bell pepper, chopped
1tspn of paprika
Salt and black pepper to taste
Cilantro or parsley for garnishing, chopped
Directions:
Start cooking quinoa first in a separate saucepan. Combine it with water, add salt to taste and bring everything to a boil on a high heat. Then lower the heat and simmer quinoa for 15 min until it's cooked and the water is fully absorbed.
While quinoa is cooking, heat a large sauté pan over medium-high heat and add 2 tablespoons of vegetable oil of your choice. Sauté garlic, onions and bell pepper for about 5-6 minutes or until tender. Then add tomatoes, paprika and season to taste with salt and black pepper. Cook for about 10 minutes and don't forget to stir your veggies often.
Combine cooked quinoa with vegetables in the same sauté pan and mix well. Serve with a cilantro or parsley garnish on top!
Bon Appetite!