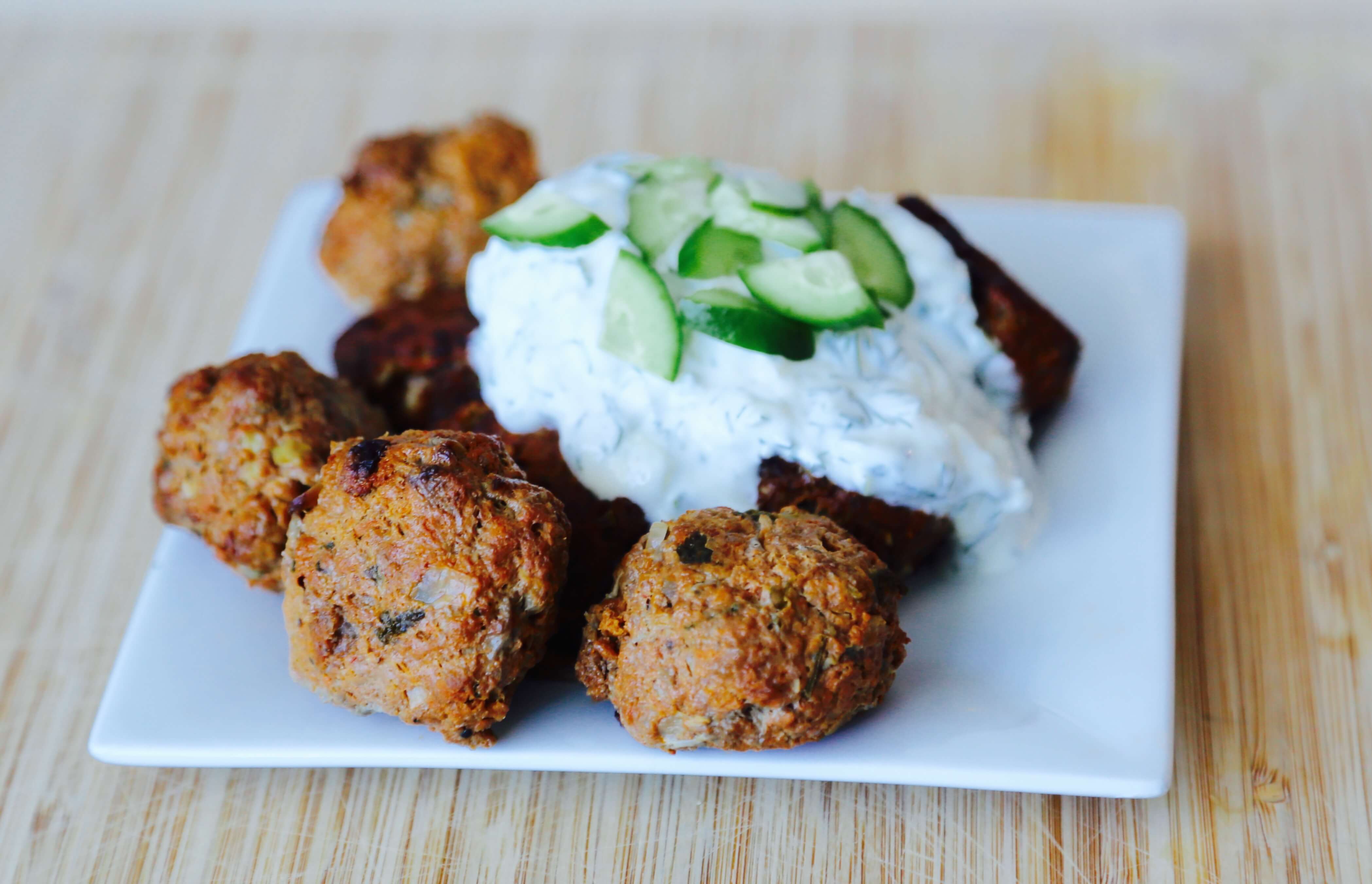 Prep Time: 15-20 min
Cooking Time: 30 min
Ingredients:
1 ½ lb. organic lean ground beef (10% fat or less)
1 egg
1 small zucchini, shredded (use grater with the large holes)
1 medium carrot, shredded (use grater with the smallest holes)
1 medium size onion, finely chopped
3 garlic cloves, minced
5 tbsp. of organic tomato paste
¼ cup of fresh basil or 1 tsp. of dry basil
Salt and black pepper to taste
Light Tzatziki Dip:
1 cup of plain low fat Greek yogurt (organic)
1 small cucumber, shredded
3-5 dill sprigs, chopped
2 green onions, minced
2 garlic cloves, minced
2 tbsp of lemon juice
Salt and black pepper to taste
Directions:
Combine all meatball ingredients in a large bowl; mix well using your hands. Form small meatballs and place them on a large baking tray covered with foil. Bake meatballs in the oven preheated to 350 degrees for 10-15 minutes. Then increase the temperature to 400 and bake for another 15-20 minutes. Cooking time may vary depending on the size of meatballs.
In a separate bowl mix all dip ingredients into the yogurt and add more seasoning if necessary.
Serve Tzatziki Dip with meatballs and some veggies on a side.
Bon Appetite!