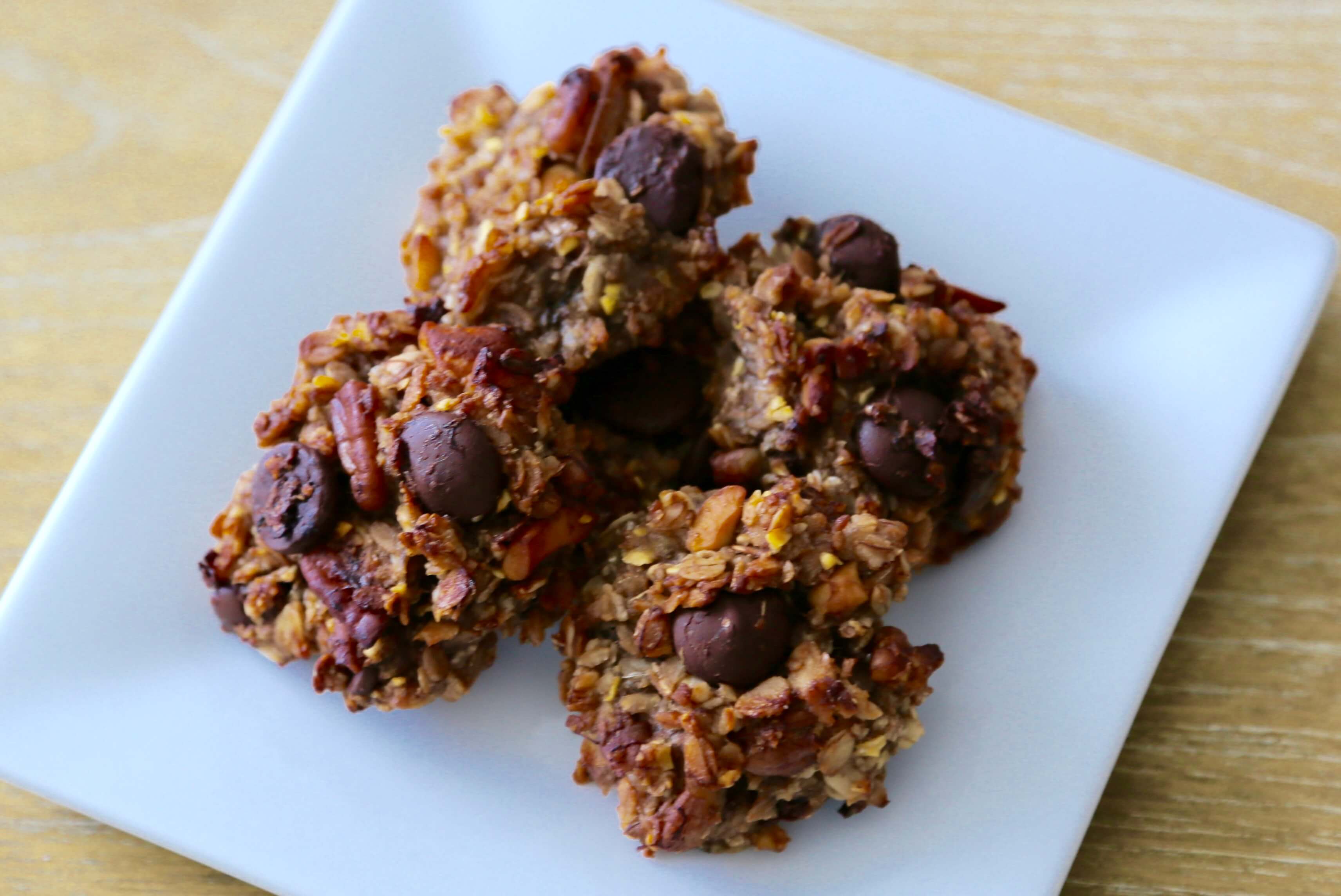 Prep Time: 10 min
Cooking Time: 20 min
Ingredients:
2 ripe bananas
½ cup of old fashioned oats
¼ cup of nut mix (cashews, sliced almonds, pecans, peanuts, walnuts, etc. Or use a single kind of nut)
1 tbsp. of coconut oil
2 tbsp. of dark chocolate chips. Choose chocolate chips or bar with the highest percentage of cocoa (70% and up). Use vegan chocolate chips if necessary.
Pinch of salt
Directions:
Preheat oven to 350 degrees.
Mash bananas in a medium size bowl until you reach a puree consistency. Then mix in oats, nuts (you can break big nuts into smaller pieces), chocolate chips, coconut oil and salt. Stir all the ingredients well. Spray your baking tray with an oil spray or simply use a little bit of coconut oil. Scoop cookie mix with a tablespoon and place it on a tray. Shape your cookies into a desired form and size. Bake cookies for about 15-20 minutes until they turn golden brown.
These cookie are great for breakfast, as a snack or as "not so sweet" sweet treat:)
Bon appetite!