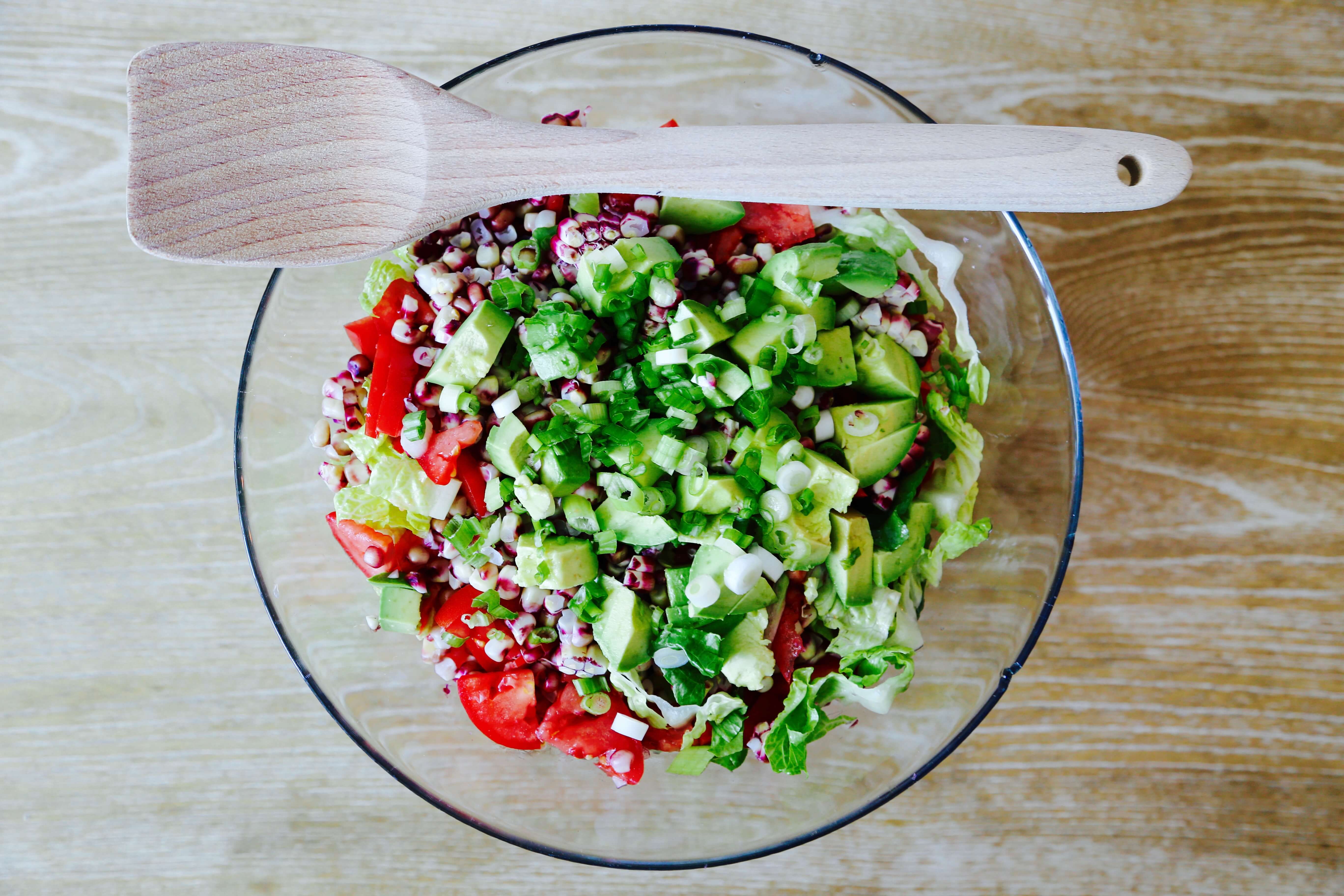 Cooking Time: 10 minutes
Ingredients:
1 cup of romaine lettuce, chopped
1 medium size tomato, chopped
½ of bell pepper,
1/2 corn on the cob
1/3 avocado, chopped
1 green onion, chopped
Cilantro (for garnishing)
Dressing:
Salt and black pepper to taste
Juice of ¼ lime
1 Tbsp. of olive oil
Directions:
Here is another simple salad recipe that will become a party favorite in no time! We promise! No fancy techniques here – just chop all the ingredients and mix them in a bowl with the dressing.
Done!
Bon Appetite!