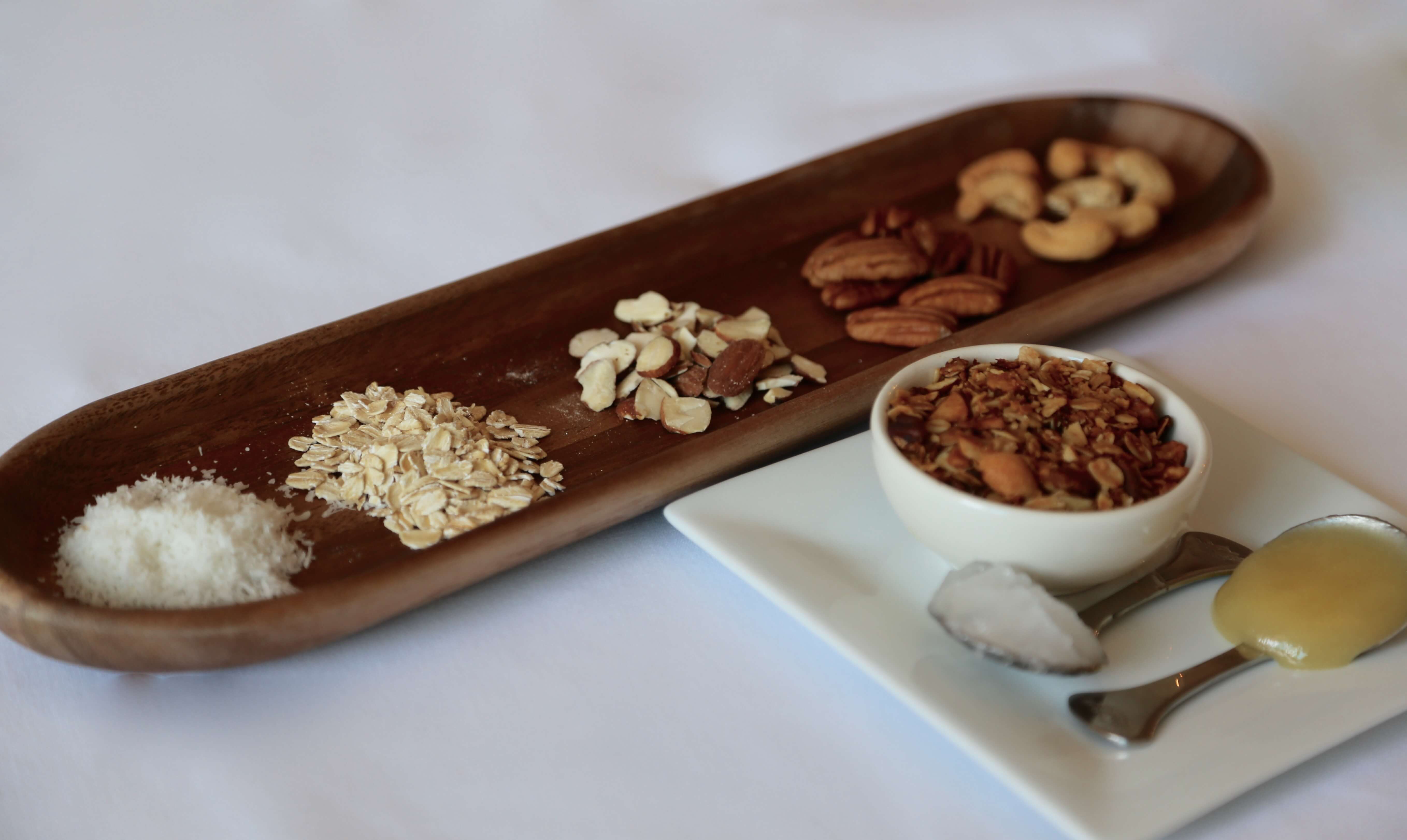 Prep Time: 10 min
Cooking Time: 20 min
Ingredients:
2 cups of old fashioned rolled oats
1 cup of shredded coconut
½ cup of sliced almonds
½ cup of chopped pecans
½ cup of chopped cashews
2 tbsp. of coconut oil
3 tbsp. of agave or honey
Directions:
Combine all the ingredients in a large bowl and mix well with your hands. Put this mixture on a foil lined baking tray and spread out evenly. Preheat the oven to 350 degrees and toast granola for about 20 minutes or until it changes to light brown color. Stir granola a few times while baking.
Once you took granola out of the oven, let it cool down on a tray and then put it in a jar or zip-lock bag.
Bon Appetite!