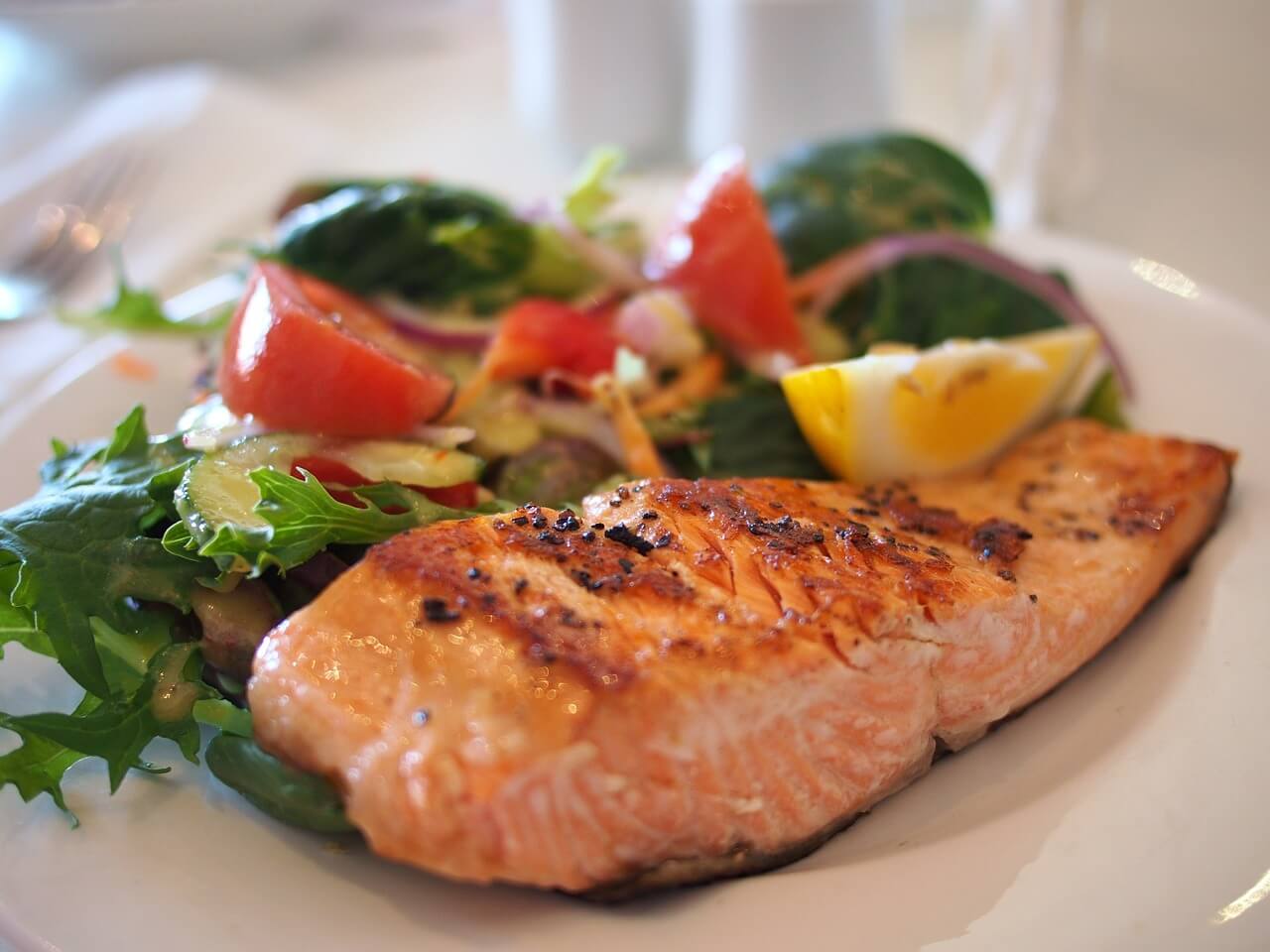 Whole foods have NOT been processed or overly handled. For example, a strawberry from its plant (without pesticides) is a whole food. Strawberry jelly is not. It's easy to drive through a McDonald's when you are hungry and in a hurry; however, fast foods are mostly filled with empty calories (not nutritious), preservatives, fillers, saturated fats, salt, and overly processed ingredients that are not good for you. Watch documentaries like Super Size Me and you will get the idea. A 2013 Gallup Poll found that about half of Americans eat at fast food restaurants weekly! Not only does fast food contribute to bloating, constipation, obesity, diabetes and heart disease, but it stresses your body in a way that can show on your skin (like acne). Limiting processed, packaged and fast foods will deliver long-term healthy results. Rule of thumb: The fewer the ingredients there are on a package, the better. If there is no package at all – that's the best! In this case, less is more. If there is a long list of words you can't pronounce, put it back on the shelf. Make your calories count by choosing nutrient-dense foods (like berries or nuts) and avoiding "junk" foods, like chips. When we go food shopping at the supermarket, we should be spending most of the time in the produce section.
Avoiding "junk" snacks will pay results! You'll be able to decrease bloating and puffiness, avoid sugar spikes, get clearer skin, higher energy level and more. The price we pay with our health for that bag of chips isn't worth it!
There are a few helpful tips:
Have oatmeal or granola versus boxed sugary cereal.
Have an apple instead of an apple sauce.
Try bringing a healthy lunch to work. If that's not possible, build your own salad or sandwich at your local eatery.
Try tuna salad on greens or whole wheat bread.
Avoid salty processed meats, like ham and salami. Try to have a piece of lean meat instead.
Avoid mayo and other creamy dressings – use mustard, olive oil and vinegar instead.
Avoid chips and fries – go for a fruit cup or side salad with your dish.
Look at the ingredients section in the Nutritional Facts panel of every food item.
Substitute soda with water.
Drink fresh squeezed juices or smoothies.
Snack on carrots or fruit instead of cookies.
Have oatmeal or granola versus boxed sugary cereal.